Hey guys!! So good to be back for the 25th day!
Today I wanted to remind you guys that it's okay to not be okay, but also that you're gonna be okay – you're exactly where you're supposed to be. I know it can be easy to start comparing yourself to your peers with the adulting steps they may be at and then thinking you may be "behind," but you're not. Adulting will always be on a case by case basis full of ups and downs that make you wonder whether or not you're even doing it right, but I promise, you are. Things will happen as they're supposed to happen in their own time. You're doing great!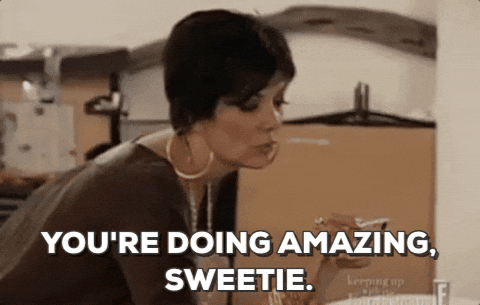 For my religious folks, remember that GOD's timing is always the best timing – He knows you better than you know you, so trust His plan to see you through your journey.
For my non-religious folks, it doesn't matter how or where you may have started your race, so long as you finish – you just gotta trust the process and keep putting in the work to get there.
Love yourself and continue to actively work towards your goals with solid, concrete plans but don't let the minor setbacks or minor inconveniences or any discouragements take you out of the race. You can and you will finish and it'll be glorious. Even if it isn't it's still a win. Why? Because you still did it. You still finished it. You trusted the process and kept on pushing through, so yes, you do deserve a metal. No matter where you may be in life, don't get discouraged or upset about where you are, you're exactly where you'r supposed to be. Embrace it.
As always,
Keep living, loving, and laughing.