We're here! We made it a full week plus one!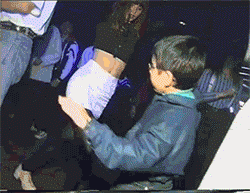 I couldn't quite figure out what I wanted to talk to you guys about tonight, and this is what I came up with. While we are kinda lucky enough to be stuck in the house allday every day, use the time wisely and take some time to just reflect on any and everything.
For me, this time of isolation has been quite useful because I've been stuck alone with my own thoughts and for once it hasn't been a negative thing. The time that I've spent just reflecting and meditating over these past few weeks has allowed me to finally connect the dots in my life and look at my experiences holistically. Long story short, I am grateful beyond measure. If I had known that the last 11 months of my life, despite the whirlwind of chaos, was actually a set up for me to become one of the best versions of myself – well, I would've laughed at myself because I was just unable to see past the now moment. But, looking back, I can say that I truly have become the best version of myself thus far, and I'm beyond excited to see what the next 11 months may have in store for this personal development.
I say all this to say that while we have the time – take some time to reflect over the past month, 3 months, 6 months, 9 months, 11 months, and 1 year. Even though we're in the middle of a pandemic, trust me, you've grown, you've developed – you changed and more than likely for the good. It's more than okay that you've probably fallen more times than you can count, BUT you still got back up and kept fighting. So spend a little time identifying how far you've come and appreciate the growth and development that you're now standing it. You deserve it.
You sought better. You did better. You are better.
As always,
Keep living, loving, and laughing.